Your Local Auto Repair Experts
At Imports Professional Auto, we are experts in every aspect of auto repair. We service imported European vehicles. We always place customer satisfaction as a top priority on every job. You can find us in Clermont, FL, where we also serve customers from Orlando, Winter Garden, Windermere, Ocoee, and surrounding areas in Central Florida.
Dealer level service at a better price. Whether your European auto is a flamboyant head-turner or an average daily driver, required repair is absolutely critical to the longevity of your vehicle.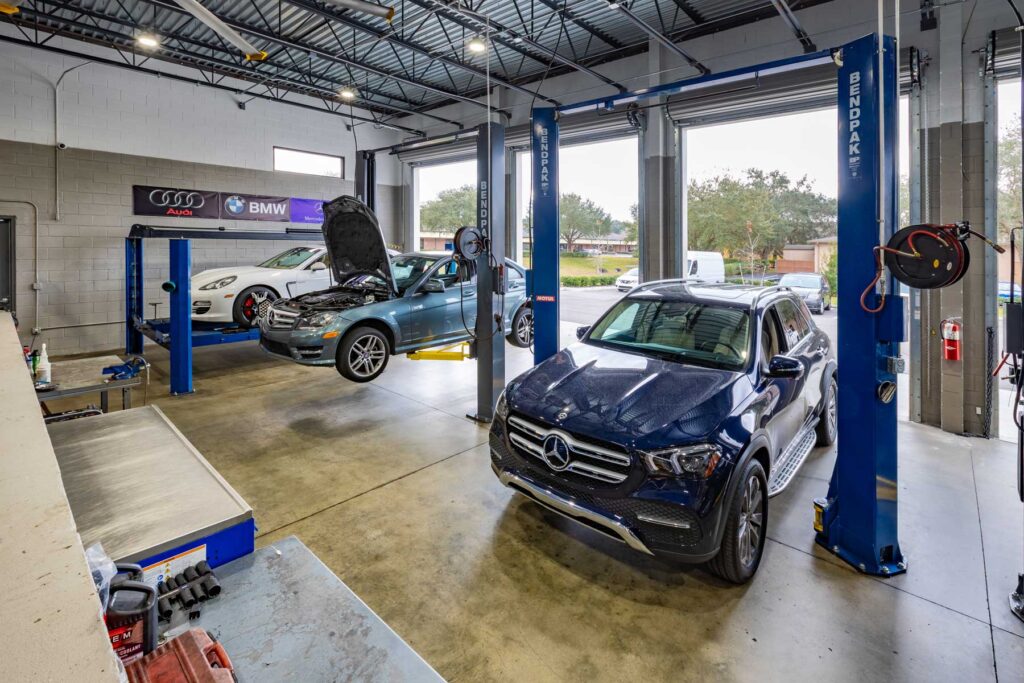 We are a full-service European auto repair shop that utilizes equipment specific to your vehicle.
Service Unique to your Vehicle
Each automaker sets various standards for repair service and provides guidelines (that are often ever-changing) for the maintenance of the vehicles they design. If your import repair specialist is not trained and up-to-date on your brand, you could be causing damage to your vehicle.
Audi
These engines are strong, but must be maintained properly, specifically in oil changes. Audi provides specific requirements for oil to prevent problems.
BMW
One cannot simply replace a damaged part. Advanced programming is often needed to ensure the part works properly and does not cause damage to other mechanics.
Mercedes
Mercedes use a unique "Flex" maintenance system. These high-quality cars benefit greatly from frequent inspections and minor adjustments that increase performance.
Brands We Service
Mercedes
Mini Cooper
Porsche
Saab
Sprinter
Volkswagen (VW)